Our mission at Sazen Tea is to introduce the tea culture of Japan, China, and Taiwan to the world while providing first class service. One way we try to do this is with free tea samples.
We are very thankful to all the customers who place their trust in us in the sometimes dangerous world of online shopping. We strive to provide the best services and always send nothing but the best quality products, but we are well aware, that shopping online always requires taking a leap of faith and trusting the providers with sending quality, good products in a timely manner and sometimes that is not the result one gets. We try to show our gratitude towards everyone placing their trust in us with free tea samples in every package we send.
Another reason we send the samples is to introduce the highest quality of Japanese, Chinese and Taiwanese tea to the world. Our free samples are always loose teas, sometimes one of our new products, but sometimes simply ones we would like to introduce to more people. Matcha teas are becoming more and more well-known and popular, but we would like the world to experience high-quality loose teas as well. Also, when purchasing a new teapot or teacup it is great to have a new tea one can try it with!

HOW DOES OUR FREE SAMPLE SYSTEM WORK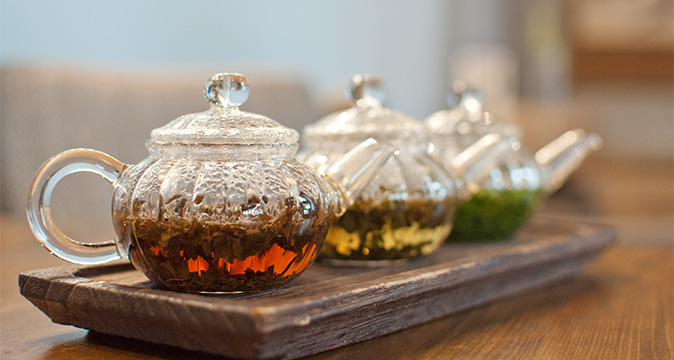 What samples do we give?
Orders under ¥5,000: we give teabags as free samples.
Orders over ¥5,000: we give 10 g packages of Japanese loose teas
What does one have to do to receive a free sample?
There is no need to ask for a free sample to be sent or to use any kind of code. We guarantee a free sample with every package sent.
What kind of teas do we send as free samples?
We always send some kind of Japanese, Chinese or Taiwanese loose tea. We choose the sample based on the order of our customer, trying to send new teas that would suit him or her the most. We always send fresh teas bought and packaged especially for this purpose.
Does one get the same sample in different packages?
We try to vary the tea samples at least monthly, so later orders will not contain the same kind of tea in the sample as the first order. If we receive a request for a specific tea sample, we try to comply but cannot guarantee that we will be able to send the requested tea sample.
Does the sample cause the shipping fee to go up?
When calculating the shipping fee for a package the weight of the free sample is not included in the calculations. This means, that even if the shipping fee ends up being higher because of the sample, we are the ones paying the difference, not the customer.
Why 10 g packages?
We send 10 g loose tea packages as samples because 10 g is enough to try the tea at least 2 times, giving a chance to try different ways of making it.
SAMPLE FOR BUSINESSES
Upon request, we gladly provide tea samples for businesses (companies, wholesale clients, retail services, bloggers, etc.). We only need a website and/or company ID number to verify the legitimacy of the business.
The samples themselves are free, but the shipping fee must be covered by the businesses before we can send the package.