<< Previous
Next >>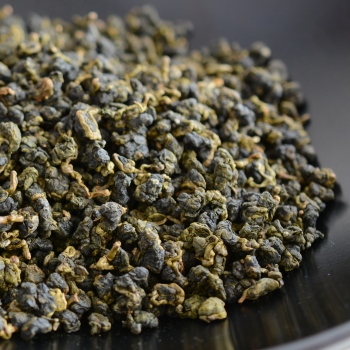 Dong Ding Oolong Grand Superior
Taiwanese oolong tea
Origin: Taiwan
Ingredients: oolong tea
Dimensions: 12 x 20 cm
Description
Dong Ding Oolong Grand Superior is the tea, which is the best example of Taiwanese teas, grown at the mountain foot of Mt. Dong Ding, Lugu village, Nantou County, Taiwan. It has garnered immense praise and recognized as one of the 10 best teas in China in recent years.
This tea was made with full care by the tea artisan who has won the best prize in the Dong Ding Oolong tea contest more often than any other. The prize is an honor as it goes to the only one best tea in the contest among 5,000 teas.
It has a vivid golden color with gentle harmony of sweetness and bitterness. Sweet aroma like a flower remains in the smelling cup for a long time. Besides, the returning aroma will drift in your nasal cavity after drinking.
The aroma and taste are graceful and neither stands out too strongly, which allows you to enjoy its real exquisite flavor.

Ship to:

worldwide (See exclusions)

Courier service:

DHL, EMS, SAL, Yamato Transport, Yu-Pack (See rates)

Delivery:

within 2 weeks**

Payments:

PayPal, credit card processed by PayPal (VISA, MasterCard, JCB, AMERICAN EXPRESS, Discover Card)
Credit Card, online payment through Paygent's secure site with VISA, MasterCard, JCB, AMERICAN EXPRESS or Diners credit cards

Returns:

14 days money back (See conditions)
Should you have any questions, please do not hesitate to contact us.
** While stock lasts.
It may occur the item has already been reserved and not available at the time of your online order. In this case, it may take some more time to produce and ship the product.
How to prepare and enjoy:
Step 1) Prepare the smallest possible tea pot and teacups (2 sake cups per person).
Step 2) After warming the pot and cups, put tea leaves into the pot until you cannot see the bottom. Pour boiling water and allow it to steam for about 1 minute.
Step 3) Pour all the tea into a pitcher.
Step 4) Pour the tea into one of the two cups.
Step 5) After a while, pour the tea out of the cup into the other cup. Enjoy the floral aroma remaining in the cup now empty.
Step 6) Then taste the tea, moving your tongue as if it rolls the tea in your mouth.
Latest Product Reviews
Ag******, 2016-12-14 08:35
Lovely flavor! I drink it during my work and make about 8 infusions