<< Previous
Next >>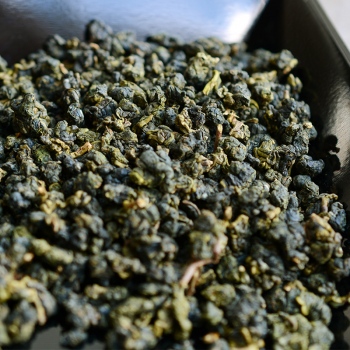 Ali Shan High Mountain Tea - Guo Xian
Taiwanese oolong tea
Origin: Taiwan
Ingredients: oolong tea
Shelf life: one year
Dimensions: 12 x 20 cm
Reviews:
To write a review, please log in.
(Only purchasers can write a review.)
Description
This tea is a mix of two types of tea leaves, Qing Xin oolong and Jin Xuan, produced in Alishan Rui Feng Village.
Both tea leaves are highly fermented. Qing Xin oolong has a fragrance like a ripe fruit, and Jin Xuan a sweet taste in this tea. This tea is compounded by a famous master in the tea manufacturing industry. The master successfully produced ripe fruit fragrance, "Guo Xian" - 果香, which is extremely difficult to produce.
Ship to:

worldwide (See exclusions)

Courier service:

DHL, EMS, ePacket, SAL, Yamato Transport, Yu-Pack (See conditions)

Payments:

PayPal, credit card processed by PayPal (VISA, MasterCard, JCB, AMERICAN EXPRESS, Discover Card)
Credit Card, online payment through Paygent's secure site with VISA, MasterCard, JCB, AMERICAN EXPRESS or Diners credit cards

Returns:

14 days money back (See conditions)
The customs duties do not belong to our competence. It may occur that duties have to be paid on receipt of the parcel. About the current rates of customs duties in your country please contact local authority.

Goods will be dispatched within 10 business days after confirming the inventory of the product quantity you have ordered.
Should you have any questions, please do not hesitate to contact us.
How to prepare
Step 1) Prepare the smallest possible tea pot and teacups (2 sake cups per person).
Step 2) After warming the pot and cups, put tea leaves into the pot until you cannot see the bottom. Pour boiling water and allow it to steam for about 1 minute.
Step 3) Pour all the tea into a pitcher.
Step 4) Pour the tea into one of the two cups.
Step 5) After a while, pour the tea out of the cup into the other cup. Enjoy the floral aroma remaining in the cup now empty.
Step 6) Then taste the tea, moving your tongue as if it rolls the tea in your mouth.