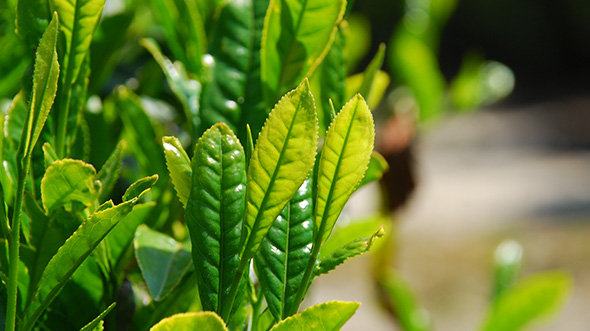 In the olden days of the Far East green tea was not merely used to help warm the spirit on a cold day, but was prescribed by medical practitioners as remedy for illness. Today, the health benefits of green tea have been scrutinized, tested, re-tested, and found that what was true hundreds of years ago still has a place in today's modern age. But, what have the studies found?
The Benefits of Catechin in Green Tea
Studies have linked the health benefits of green tea as one of many small ways to help fight the risk of cancer. This is because catechin, a natural antioxidant found in green tea, is proven to suppress reactive oxygen species (ROS), which has been closely associated with cancer in the medical research. Studies on ROS show that when it accumulates in the body it is likely because of poor choice in eating habit, sleeping deprivation, lack of exercise, and exposure to pollution and chemicals, which all stem from an undesirable and stressful lifestyle.
Catechin in Green tea can counterattack ROS with its antioxidative effect, which simply prevents the body from becoming too acidic. Furthermore, in Japan, demographic information shows a correlation between the region where high quality green tea is cultivated, harvested and consumed and the country's lowest death rate of cancer.
Catechin is also claimed to prevent bacterial and viral infections. As an anti-bacterial agent, catechin protects the human body from bacteria such as cholera and salmonella, as well as being effective in fighting the flu virus—so gurgling with green tea is highly recommended during the flu season. There is no need to make a fresh pot of green tea for this. Reusing already steeped green tea will be enough.
As a side note, in Japan, green tea is usually served during or after the meal at sushi restaurants. Why is this? While sushi and green tea pair wonderfully from a culinary aspect, adding green tea to your meal of raw fish has the benefit of protecting the body from the chance of food poisoning.
Caffeine Content in Green Tea
Caffeine, a substance that excites the nervous system, is not unique to coffee, and can also can be found naturally in green tea. Steeping a strong cup of green tea can be an excellent substitute for your morning pick-me-up.
Also, caffeine combined with catechin, is known to help battle unwanted fat; for that reason, drinking green tea with or after each meal is highly recommended.
Are There Vitamins in Green Tea?
In fact there are! Green tea is packed with Vitamins A, B, and C. Of those three, Vitamin C found naturally in green tea is especially known by Japanese women to be beneficial and important for maintaining both health and beauty.
The amount of Vitamin C found in just 3 cups of green tea is said to be the same as that of one apple. Drinking green tea not only helps your skin stay young and supple but also can help in preventing the generation of melanin in the body, which can cause age spots and darkening of the skin.
Adding Green Tea to Your Daily Life
Because of the many natural benefits found in drinking tea, there are many times when adding a cup to your routine can help you perform better or even relax better.
Early Morning Wake Up
A strong cup of high quality green tea chosen from a tea variety known for containing high amounts of caffeine is a great way to start the day! For this is purpose we suggest green tea labeled as jōkyū sencha, which contains more caffeine than standard quality green tea.
Natural Sleeping Aid
For many people, drinking caffeine in the evening can have a negative effect on the body when it comes time to sleep. For anyone who craves a hot cup of green tea after the sun sets, we suggest steeping a pot of genmaicha, a mix of green tea and roasted brown rice. This tea variety is a much gentler on the body for evening consumption as it contains less caffeine than drinking green tea alone.
Digestion Aid
As mentioned above, not only does green tea help cleanse your palette after a meal, studies have shown that it also has qualities that can help with digestion. For this type of use, we suggest either drinking a cup of the traditional green tea sencha, which is one of the most largely consumed tea varieties in Japan, or hojicha, which is a roasted-style of green tea (pictured above).
Sports Quencher
Studies have found that caffeine can have a positive effect on stimulating muscles and increasing temporary performance. While many athletes choose to consume caffeine through energy drinks high in sugar and artificial sweeteners, green tea like gyokuro can offer a natural alternative. We suggest drinking a strong cup of gyokuro 20–30 minutes before exercising followed by another cup every 30 minutes.
Reduce Unwanted Hangovers
If you find yourself waking up in the morning to an unwanted hangover, then drinking a strong cup of jōkyū sencha is a gentle way to help revitalize your system due to its high caffeine content and general health properties found in all high quality green tea. Due to the strength of this tea, we suggest first consuming some food before drinking the tea if you have a week stomach.
Final Considerations
To receive the full health benefits of green tea found naturally in in their leaves, it is important to choose high quality teas from trusted sources. Sazen Tea offers all of the tea varieties above, and more, which are harvested solely from well-respected farmers located in Japan. If you would like to see more of what we have to offer, please visit our selection of high quality teas shipped direct from Japan.